Tummy Tuck in Menlo Park, Atherton & Palo Alto, CA
Looking for a Plastic Surgeon Specializing in Tummy Tucks, Liposuction or Coolsculpting Near Menlo Park or Palo Alto, CA? Look No Further! Please Call Us at (650) 457-6291 to Learn More About Tummy Tucks & Other Body Contouring Treatments Dr. Jane Weston Has to Offer.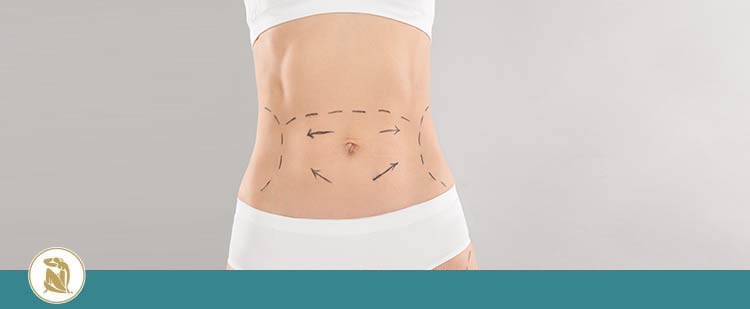 Most people have heard the term "tummy tuck," and understand that it is a well-known and useful plastic surgery procedure, even if they are unsure of exactly what it might entail. Also known as abdominoplasty, a tummy tuck can help remove excess fat and skin from your midsection, as well as reconstruct separated or weakened muscles in the abdomen. For women who have been pregnant, or those who have lost a substantial amount of weight and would like to remove excess skin on their abdomen, a tummy tuck could be the exact procedure to help you get the body you have always dreamed of. Dr. Jane Weston can offer insight and experience, so you can decide if a tummy tuck is right for you.
If you live in the Palo Alto area, the experienced professionals at Dr. Weston's office in Menlo Park can offer you the very best plastic surgery services just a short drive away. While the cost of your procedure will depend on your individual situation and goals, we strive to provide each of our patients with individualized attention that can help them attain the body they have always wanted at a cost they can afford. The average cost for a tummy tuck in the United States falls just under $6,000, though these fees can vary greatly depending on your doctor and the location where your surgery is performed. We have partnered with CareCredit to offer financing options that are convenient for our patients and can help cover costs that your insurance provider will not.
This can be especially helpful for women who have undergone cesarean section surgery during delivery. A tummy tuck will result in a firmer and smoother appearance of the midsection for patients seeking renewed confidence and a slimmer profile. For people who have done the work and achieved dramatic weight loss, abdominoplasty can help give you the last boost you need to attain your goal weight and appearance.
When it comes to plastic surgery, a tummy tuck, or any invasive procedure, it is important that you never sacrifice quality for convenience or lower cost. You want to make sure you see the best plastic surgeon possible, and Dr. Jane Weston has more than 30 years of experience in providing her patients with exceptional service and incredible results. Her knowledge and experience make her an unprecedented resource for patients seeking reconstructive and aesthetic surgery.
She believes in building respectful and trusting relationships with her patients to ensure they receive treatment that is precisely designed to address their unique needs.
If you live in Palo Alto, Menlo Park, or any surrounding areas, and are interested in finding an experienced plastic surgeon who can help you decide whether a tummy tuck is right for you, call Dr. Weston's office and schedule your consultation. Dr. Jane Weston is an experienced plastic surgeon who can offer you the very best information, so you can make informed decisions about your procedure. Our dedicated and professional staff would love the opportunity to help you look and feel your best.