Breast Implants in Menlo Park, Atherton & Palo Alto, CA
Dr. Jane Weston Specializes in a Wide Range of Cosmetic Surgery Procedures, Including Breast Implants, Breast Lift, and Breast Reduction. To Schedule a Consultation, Please Call (650) 457-6291. We Are Conveniently Located at 1047 El Camino Real, Menlo Park, CA 94025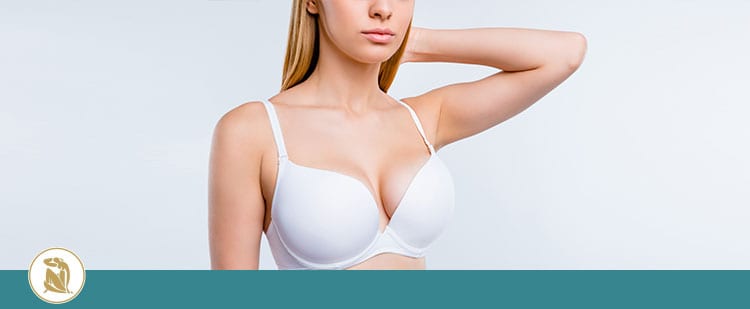 Table of Contents:
How do I choose the best size?
Is breast augmentation surgery safe?
Breast augmentation (also known as breast enlargement using breast implants) is a surgical procedure that uses saline or silicone gel implants to increase the size, improve the shape and fullness, or correct breast deformities. The implants come in many different shapes and sizes designed for a variety of different body shapes and meet patients' unique goals and desires. If you are looking for a trusted and experienced plastic surgeon who performs a number of breast augmentation surgeries in Menlo Park, Atherton, and Palo Alto, CA, areas, you have found her in Dr. Jane Weston, MD FACS.
Dr. Weston provides individualized service to each of her patients and works directly with you to help you meet your cosmetic goals. She is devoted to producing natural results that will not detract from your inherent beauty. Below are a couple of questions to consider prior to making your appointment.
How do I choose the best size?
You may already have a desired size in mind but choosing the right size for you is a difficult decision regardless. This is why Dr. Weston takes the time to get to know you and your goals and works closely with you to identify the best size, and shape, of breast implant for your body and aesthetic goals. Breast size as determined by bra size is not a reliable way to decide on a size of implant because bra sizes vary based on style, design, and fabrication. Generally, every 125-150 ccs of volume equal one cup size. However, as every patient's body is different, these results with vary. Dr. Weston and her team of skilled professionals will work with you directly to determine the best implant size for you and will work on creating healthy and obtainable expectations and goals.
Is breast augmentation surgery safe?
As with any surgical procedure, there are risks with breast augmentation. There are two main types of breast implants and associated risks: saline and silicone gel. An implant may rupture due to a fall, pressure, or surgical error. If a saline implant ruptures, the breast will lose shape quickly, but saline is harmless to the body and is easily absorbed. If a silicone implant ruptures, it may be more difficult to spot as the silicone will stay in the body. The leaking silicone may spread outside the breast and into lymph nodes. Although no studies have found that this increases the risk of disease, your doctor will likely recommend removing the implants and any loose silicone.
Aesthetically, many women prefer the look and feel of silicone implants over saline, as saline implants feel less like real breasts and are prone to produce rippling of the skin. However, while women receiving reconstructive breast augmentation can choose either saline or silicone implants, saline implants are recommended for women 18 and older whereas silicone implants are recommended for women 22 and older, mainly because of the associated risks. Saline implants also require a smaller incision as they are filled after implantation, while silicone implants are prefilled requiring an incision large enough to accommodate them. Saline implants can also be adjusted after surgery if the woman chooses to adjust the size, either smaller or larger, without the requirement of surgery.
Ultimately, it is important to choose a qualified plastic surgeon to perform your surgery. Dr. Weston is an exceptional plastic surgeon who has performed hundreds of breast augmentation surgeries. She offers superior service and care and the best surgical and recovery services to her patients in the areas of Menlo Park, Atherton, and Palo Alto, CA. Dr. Weston and her team are devoted to understanding the unique needs and goals of all their patients and seek to help each individual achieve their goals through dramatic, long-lasting, and natural results. If you are seeking the best breast augmentation surgery and breast implants in Menlo Park, book your consultation with Dr. Weston today.