Breast Augmentation Bay Area
Dr. Jane Weston Is a Top Bay Area Plastic Surgeon Offering Breast Augmentation Procedure That Provides Natural & Beautiful Results. To Schedule Your Breast Augmentation Consultation, Please Call Dr. Weston's Office at (650) 457-6291. We Are Conveniently Located at 1047 El Camino Real, Menlo Park, CA 94025.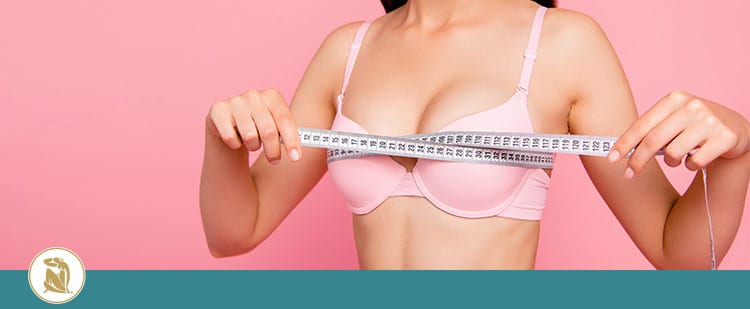 Breast augmentation surgery can help correct a wide range of aesthetic concerns while providing improved volume and lift. If you have ever thought about pursuing cosmetic surgery to adjust the size or shape of your breasts, Dr. Jane Weston can help by providing you with a comprehensive breast augmentation plan designed to optimize your natural beauty.
Am I a Good Candidate for Breast Augmentation?
The choice to undergo a breast augmentation procedure is deeply personal. Many woman may have toyed with the idea at one point or another during their lives, but only those who are truly sure of their choice should undergo the procedure. Breast augmentation is a very popular cosmetic surgery option and can provide exceptional improvements in self-confidence for those who have it done, but it is important to remember that any cosmetic procedure should only be done for your own benefit and not in an attempt to make another person happy. Patients should be in generally good physical and mental health in order to be a candidate for breast augmentation. Breast augmentation can address more than just size by improving the appearance of sagging, elongated, flat, or uneven breasts. The FDA requires patients to be at least 18 years of age for saline breast implants, and 22 years of age for silicone implants.
Why Choose Dr. Jane Weston for Breast Augmentation?
Dr. Jane Weston, MD, FACS is a board-certified cosmetic and plastic surgeon. She has a proven track record of helping patients achieve dramatic, but natural-looking results that help them overcome insecurities and feel confident in their appearance. Dr. Weston is dedicated to the safety and satisfaction of each of her patients, and she focuses on the needs of each individual person she treats by create a completely unique surgical plan for all of her patients.
Where is My Breast Augmentation Performed?
Your breast augmentation consultation and follow-up visits will take place at Dr. Weston's convenient Menlo Park, CA location. Currently, she performs surgeries at 3 convenient locations in the area; Menlo Park Surgical Hospital also in Menlo Park, Plastic Surgery Center in Palo Alto, and the Sequoia Hospital in Redwood City. Depending on your needs, location, and the date of your procedure, we can work with you to make sure you feel comfortable with the office chosen for your breast augmentation surgery.
What Should I Expect During Breast Augmentation Surgery?
During your procedure, you will be under general anesthesia, so you will not feel anything and can remain comfortable throughout. Incisions will be made according to discussions that you and your surgeon will have prior to your surgery. Incisions are made in areas that are less likely to produce noticeable scars, such as under the breast, in the armpit, or around the areola. Your surgeon will then insert the breast implant material and position it to provide you with the exact amount of enhancement you are interested in achieving. Your surgeon will then suture the incisions closed and wrap your breasts.
What Should I Expect After Breast Augmentation? What Is the Recovery Process Like?
As with any surgical procedure, patients who undergo breast augmentation should have realistic expectations when it comes to the level of pain and the extent of their recovery. While your breasts heal, gauze wrappings and a support bra or elastic bandage will be used to support them and reduce swelling. Your doctor may prescribe you pain medication to help reduce your discomfort. You will be required to rest for several days following your procedure and may be instructed to clean the incisions. It is extremely important that you listen to your surgeon's post-operative directions closely, so you can improve your healing experience.
What Is the Cost of Breast Augmentation Surgery in Bay Area?
The total cost of your breast augmentation procedure will depend on numerous factors because each surgical procedure is designed to your exact specifications. The best option if you are considering a breast augmentation is to schedule a personalized consultation with Dr. Jane Weston, so you can understand the scope of your procedure and the potential cost. We partner with CareCredit to provide our patients with convenient financing options.
If you are interested in a breast augmentation, call the office of Dr. Weston today at (650) 457-6291 to schedule a personal assessment and consultation.