Top Plastic Surgeons in Palo Alto
Dr. Jane Weston Is a Top-Rated Plastic Surgeon in Palo Alto. Dr. Weston Offers a Wide Range of Cosmetic Surgery Procedures, Including Breast Augmentation, Liposuction, Facelift, Eyelid Surgery, and Much More. If You Are Looking for an Experienced Plastic Surgeon Who Can Offer You the High-Quality Procedures You Need to Look & Feel Your Best Every Day, Call Dr. Weston's Office Today at (650) 457-6291.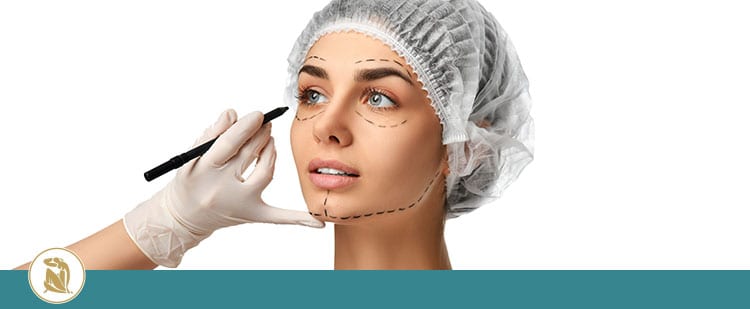 Table of Contents:
What does it actually mean to be "board-certified?"
How should I prepare for my plastic surgery procedure?
What is the Mommy Makeover procedure?
You deserve the best medical care possible, no matter what your treatment needs entail. At Jane Weston MD, we offer patients in Palo Alto access to comprehensive plastic surgery procedures in a confidential, compassionate office. We believe our patients should receive the best care, including personalized consultations and exceptional support for their post-operative needs. Our goal is to help every patient we treat to achieve their aesthetic goals in a comfortable and supportive clinical environment.
What does it actually mean to be "board-certified?"
Many patients may not be aware that every licensed medical doctor has the ability to call themselves a plastic surgeon. However, this does not mean they have the experience necessary to perform surgeries that can offer dramatic, but natural-looking results. In order for a plastic surgeon to be designated as "board-certified," they must complete an approved residency that focuses on plastic surgery techniques before passing both a written and an oral examination to prove they understand the medical and ethical requirements of becoming a plastic surgery provider. Certification demonstrations a higher level of training and education, which improves the chances you will achieve your desired results without complications. Dr. Jane Weston received her certification from the American Board of Plastic Surgery in 1986, making her a highly qualified plastic surgeon with many years of experience in providing her patients the exceptional aesthetic outcomes they deserve.
How should I prepare for my plastic surgery procedure?
Depending on which specific procedure(s) you are undergoing, the instructions your doctor will give you may vary. At Jane Weston MD, we believe in taking a personal approach to your care. We provide one-on-one consultations where your questions can be addressed specifically, and your provider will be able to deliver the information you need to prepare for your surgery. All patients should discuss any medications or supplements they are taking with their provider and disclose any health conditions they have or have had in the past to ensure their procedure is safe. It is important for patients to stay well-hydrated, avoid alcohol, and stop smoking prior to their surgery. You may also wish to increase your protein intake to support your post-surgical recovery or use a gentle stool softener to help with any constipation you may experience during your recovery. Prior to your procedure, you should make sure you have family and friends who are prepared to help you with tasks you may not be able to complete on your own following your appointment.
It is not uncommon that patients will decide to undergo a combination of plastic surgery procedures to achieve their desired results. At Jane Weston MD, we strive to offer busy mothers an effective all-in-one solution for some of the most common physical issues they may experience after giving birth. Our Mommy Makeover combines liposuction, tummy tuck, breast augmentation, and breast lift procedures that are designed to effectively target and improve the parts of your body you may not feel as confident in following pregnancy and childbirth. This allows women to address a broad range of concerns simultaneously, which reduces the amount of time they need to set aside in order to receive the treatments they deserve to feel great about themselves.
If you are looking for a top plastic surgeon in the Palo Alto, CA area, contact Jane Weston MD today. With more than 3 decades of experience helping patients achieve their aesthetic goals, Dr. Weston can provide you with everything you need to take control of your appearance and improve your sense of self-confidence.