Top CoolSculpting Specialist in Menlo Park, CA
Eliminate fat cells on certain parts of the body with CoolSculpting. Look better and feel better today. Contact Jane Weston, MD. Call us or visit us online to book an appointment.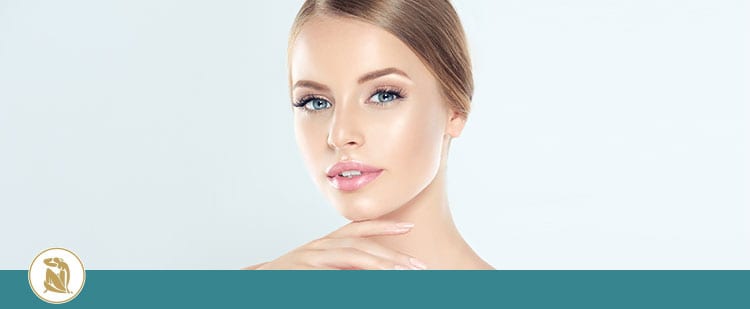 Table of Contents:
What does CoolSculpting do?
How many areas can you perform CoolSculpting on at once?
How effective is CoolSculpting?
Do you offer CoolSculpting at Jane Weston?
What does CoolSculpting do?
CoolSculpting is a revolutionary treatment used to freeze and eliminate fat cells on specific parts of the body.
It is one of many different body contouring treatments available that has been FDA approved and shown to be highly effective, while safe for the patient, to eliminate up to 20-25% of the fat cells in treated areas.
CoolSculpting uses a process called cryolipolysis to freeze the fat cells using an applicator applied to the surface of the skin above the area where stubborn fat cells live.
Once frozen, the fat cells will die and then be permanently removed from the body via the liver through the body's natural elimination process.
Patients who have had CoolSculpting treatment have reported seeing preliminary results between one and three months after having the procedure done, with final results taking approximately six months.
CoolSculpting is intended to be used on patients who are at or near their target weight and body shape but are looking to get rid of pockets of fat that don't seem to go away no matter how healthy they eat or how much exercise they do.
How many areas can you perform CoolSculpting on at once?
The CoolSculpting procedure can be used on more than one area during a single visit to the practitioner's office, however multiple areas may not be able to be treated at the same time, depending on the available equipment that the office has on hand.
Discuss your desired results with a certified CoolSculpting practitioner like Jane Weston to ensure that you are getting the best treatment plan for your unique fat loss needs. Jane Weston can provide recommendations on the number of areas that can be treated in a single visit, as well as how many sessions you will need to book to get the full results you are trying to achieve.
Results can take several weeks to start being visible, and often only a single treatment is needed to provide long-lasting results.
Larger areas of the body may require additional treatments, but this can be discussed with your practitioner during your consultation appointment.
How effective is CoolSculpting?
CoolSculpting has been proven to be highly effective in the elimination of up to 20-25% of the fat cells in the treated area.
Individual results will vary from patient to patient depending on the amount of fat cells, their overall body composition and how their body responds to the freezing process.
CoolSculpting is not a weight loss treatment and shouldn't be used for patients looking to lose a large amount of fat or weight. The treatment is used to freeze, kill and eliminate fat cells in treated areas through a process called cryolipolysis.
It is intended to be used by patients who are looking to get rid of pockets of fat cells in stubborn areas such as the upper arms, thighs, stomach, butt and love handles that they can't seem to get rid of through diet and exercise.
Discussing your treatment options with a certified CoolSculpting practitioner such as Jane Weston will help you to determine if CoolSculpting is the right procedure for you based on your desired results.
Do you offer CoolSculpting at Jane Weston?
Jane Weston offers a wide variety of cosmetic procedures, both surgical and non-surgical, with a goal of providing her patients with aesthetically pleasing, natural looking results.
Among the procedures she offers, CoolSculpting is one of the body contouring treatments in her extensive repertoire of expertise.
As a plastic and reconstructive surgeon, she is highly trained and skilled in the execution of cosmetic procedures that can be performed on various parts of the body to give her patients a feeling of confidence with their body and self.
To learn more about CoolSculpting or any of the other procedures and treatments Jane Weston can perform, contact us today to book your consultation. We serve patients from Menlo Park CA, Redwood City CA, Palo Alto CA, Belmont CA, Woodside CA, and Mountain View CA.