Plastic Surgery Palo Alto, CA
Looking for a Plastic Surgery Provider in Palo Alto, CA? Jane Weston, MD Can Assist with All of Your Plastic Surgery Needs. Please Call Us Today at (650) 457-6291. Our Office Is Located at 1047 El Camino Real, Menlo Park, CA 94025. Serving Menlo Park, Palo Alto, Atherton & the Entire San Francisco Bay Area.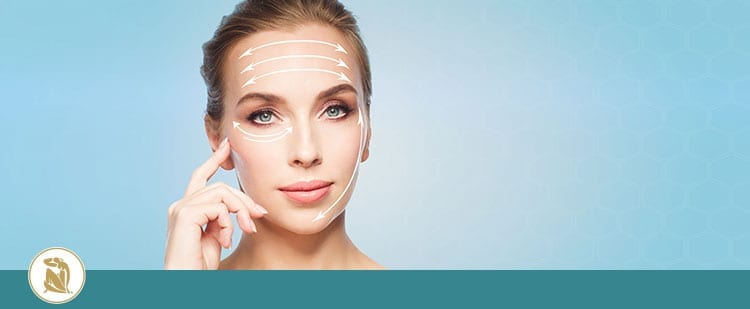 According to the American Society of Plastic Surgeons, approximately 17.5 million cosmetic surgeries were performed in 2017 alone. Both breast enhancement and liposuction increased in popularity during this time. These are just two procedures our Palo Alto, CA surgeon, Dr. Jane Weston, performs. Genuinely, Dr. Jane Weston believes cosmetic surgeries like these as well as all the others she performs do more than just make people look beautiful; she believes plastic surgery makes people feel beautiful, making surgeries in this category more than just cosmetic.
About the Surgeon – Dr. Jane Weston, MD
Dr. Jane Weston has been practicing as a surgeon for more than 15 years now. During this time, she's earned herself a reputation as a prominent surgeon in the Palo Alto & Menlo Park area. She has a genuine love for making people feel better about themselves and utilizes her extensive training every time she performs a surgery.
Facial Surgeries Dr. Weston Provides
Your face is the first place most people look on you, and if you have any imperfections, it can cause you to feel self-conscious. Not to mention, your face shows your age more than any other place on your body. To combat aging and correct other imperfections on your face, Dr. Weston offers a wide array of surgical options. For example, you may get a brow lift in order to get rid of frown lines, forehead creases, and crow's feet. Maybe, you don't like the look of your chin because it doesn't fit the rest of your face. Dr. Weston can perform a chin surgery to correct a weak chin or create the ideal contours. Other possible facial surgeries our Palo Alto cosmetic surgeon offers include the following:
Eyelid surgery
Ear surgery
Facelift
Facial implants
Fat grafting
Neck lift
Breast Surgery Provided by Dr. Weston
One of the more common surgeries Dr. Weston provides is breast augmentation – a procedure to enhance the size of a woman's breasts. Dr. Weston gives you the option of saline, gummy bear, or silicone implants. On the contrary, you could opt for a fat transfer, which is when our cosmetic surgeon moves fat from one portion of your body to your breasts. Dr. Weston also performs breast lifts, which consist of her removing excess skin and positioning the breasts slightly higher. This surgery is sometimes performed along with breast enhancement. Larger breasts are sometimes uncomfortable and cause issues like back pain, which is why Dr. Weston also offers breast reduction. In addition, she removes implants and performs breast implant revisions.
Body Contouring Surgery Provided by Dr. Weston
If you're unhappy with excess skin or fat in your abdominal region, you can visit our Bay Area cosmetic surgeon for a tummy tuck or liposuction. Often, these two procedures are used simultaneously. She can perform liposuction on other parts of the body too including your thighs and arms. Dr. Weston helps men feel less self-conscious by removing breast tissue to give them a more manly looking chest.
Reconstructive Surgeries Provided by Dr. Weston
If you had a lumpectomy or mastectomy, Dr. Weston has the ability to give you breasts once again as well as your confidence. She also performs skin cancer removal, scar revision, and tissue expansion.
If you have any areas of your body you're self-conscious about, you don't have to suffer any longer. Dr. Weston supplies the Palo Alto, Menlo Park, Atherton, and the entire San Francisco Bay Area with a number of surgeries to take away feelings associated with a negative body image. Our office is conveniently located near Downtown Menlo Park, right off El Camino Real, and next to Mariott Palo Alto hotel. We are only 7 min drive from Downtown Palo Alto and 10 min drive from Downtown Redwood City. Please do not hesitate to call us today at (650) 457-6291 to book a consultation.