Plastic Surgeon Near Redwood City, CA
When considering whether to get plastic surgery or not, there are several different aspects to consider seriously, such as price, financing options, and perhaps most importantly, the plastic surgeon's experience and track record! At Jane Weston, MD, we take all such concerns seriously and want to provide our patients with the best plastic surgery experience possible. We are proud to say that our plastic surgeon has an admirable and pristine plastic surgery history, with countless patients receiving fantastic results from her work! For more information,

call us

or schedule an

appointment online

!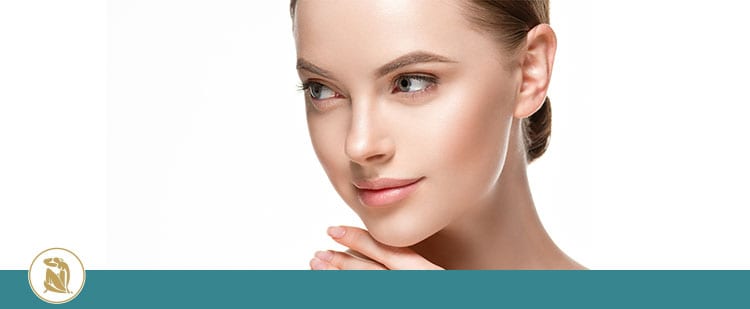 Table of Contents:
What kind of plastic surgery procedures do you provide at Jane Weston, MD?
What kind of financing options do you have at Jane Weston, MD?
Who is the plastic surgeon at Jane Weston, MD?
Where do you perform plastic surgery?
What kind of plastic surgery procedures do you provide at Jane Weston, MD?
At Jane Weston MD, we offer a wide variety of surgical and non-surgical procedures ranging from those that are minimally invasive to those that require general anesthesia, depending on what you would like to have done! We have five categories of procedures, namely, non-surgical procedures, reconstructive surgical procedures, body contouring, breast enhancement, and facial procedures.
For our non-surgical procedures, we offer hair removal, CoolSculpting, Dysport injections, and Botox injections. Our reconstructive surgical procedures include breast reconstruction, scar revision, tissue expansion, and skin cancer treatment. For body contouring, you can choose from liposuction, mommy makeovers, tummy tucks, male breast reduction, and CoolScultping, which is also a non-surgical procedure. The breast enhancement procedures that we provide include breast augmentation, breast implantsremovals or revisions, breast lifts, and breast reductions. Finally, we have numerous facial rejuvenation procedures, which include the following:
Cheek augmentation
Chin surgery
Conventional or endoscopic eyebrow lifts
Dermabrasion
Ear surgery
Eyelid surgery
Facelift
Facial implants
Fat grafting
Neck lifts
Neck liposuction
What kind of financing options do you have at Jane Weston, MD?
At Jane Weston MD, we believe that the price of cosmetic or reconstructive procedures should not keep individuals who need or desire such work to be done from doing so. If the cost of any of our services discourages you from going forward, we are happy to let you know that we partner with Care Credit Financing to help you spread out your payments at a low-interest rate. Care Credit has promotions that allow you to defer any interest if the amount is paid within a certain amount of time and the minimum monthly payment is made throughout that duration. Call our financial coordinator at (650) 457-6291 for more information! We also accept cash, check, Visa, Mastercard, and Discover payment options.
Who is the plastic surgeon at Jane Weston, MD?
As you might have already deduced from the title of our clinic, Dr. Jane Weston performs all of our plastic surgeries at Jane Weston MD Center! Dr. Weston is a board-certified plastic surgeon with over 30 years of experience. She has received numerous awards and recognitions for her work and achievements and was a long-time member of the American Society of Plastic and Reconstructive Surgeons (ASPRS) Ethics Committee from 1988 to 1999. As such, you can trust that you are in expert hands when you receive plastic surgery from Dr. Weston!
Where do you perform plastic surgery?
While many of our procedures can be performed on-site, Dr. Jane Weston performs all surgeries requiring anesthesia at either Menlo Park Surgical Hospital, Stanford University Hospital, or Sequoia Hospital. All of our surgical procedures are outpatient surgeries, which means that you are free to return home the same day of the surgery. However, with that in mind, we will not let you leave on your own because it is essential that you have something with you to take you back to your house and stay with you as you recover. If you live alone, we highly recommend that you coordinate with a friend or family member before your surgery date to spend some time with you as you recover.
For a fantastic plastic surgery experience, come to Jane Weston, MD! We welcome you to schedule a consultation with us through our website or call us at (650) 457-6291. You can find Jane Weston MD at 1047 El Camino Real in Menlo Park, California.