Neck Liposuction Specialist Questions and Answers
Neck liposuction will give you a more graceful neckline. Talk to our team of medical professionals at Jane Weston, MD, today about neck liposuction and its benefits. For more information, call us or schedule an appointment online. For more information, call us or schedule an appointment online.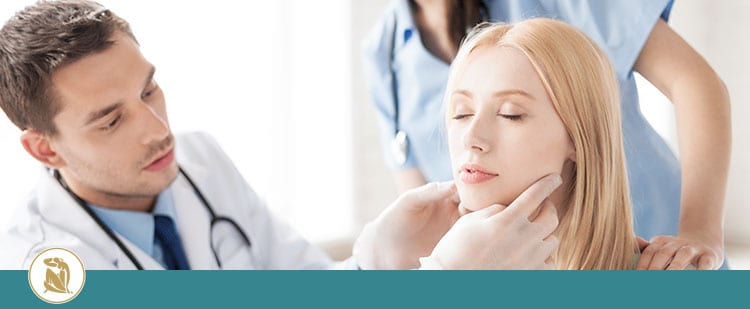 Table of Contents:
What Is Neck Liposuction?
How Does Neck Liposuction Work?
Is there a difference between neck liposuction and a neck lift?
Who is a Good Candidate for Neck Liposuction?
What Is Neck Liposuction?

If you have an excessively full or double chin, despite being at a healthy weight, neck liposuction can provide a more defined and graceful neckline, permanently. Neck liposuction is a popular, and convenient cosmetic procedure that involves removing excess fat from the neck, or possibly the lower face, and is performed by a cosmetic surgeon at most liposuction cosmetic clinics, including Jane Weston, MD.
How Does Neck Liposuction Work?

Neck liposuction is a reasonably quick procedure, and is commonly performed using local anesthesia. A cosmetic surgeon makes one or two tiny incisions behind the ears, or concealed beneath the chin, then they will insert a small liposuction cannula, which is a thin tube used for removing excess fat. The cosmetic surgeon then sculpts a natural contour to the neck and chin. For three or four days following the procedure, patients will usually wear a supportive chin strap. In most cases, patients are able to return to work within one week, and ready to return to full activity after about two weeks. Some swelling and bruising following the neck liposuction procedure is very common, which usually will resolve within two weeks. The entire procedure can take less than an hour, or up to three hours, or possibly even longer, depending on the number of areas treated. Neck liposuction is commonly performed as an outpatient procedure, and is safely performed using local anesthesia, or intravenous sedation, depending on the nature of the procedure.
Is there a difference between neck liposuction and a neck lift?
Neck lifts are significantly different from neck liposuction, in that the primary purpose of a neck lift is not to remove excess fat cells, but rather reverse the effects of muscle laxity in the neck area, and invigorate tissues that have lost firmness. Neck liposuction is suitable for those whose biggest concern is stubborn neck fat, though it is not effective for skin wrinkles, laxity, or for excessive sagging. A neck lift is the process of lifting and then repositioning sagging skin, and removing its excess. Fat deposits under the chin, and along the neckline are removed by the surgeon using a cannula connected to a vacuum. Neck liposuction is ideal for patients who have good skin elasticity with the ability to tighten on its own.
Who is a Good Candidate for Neck Liposuction?
Every year, men and women choose liposuction to achieve a range of different goals. With some patients, their goal is to look better in a swimsuit, while other patients want their clothes to fit better or more comfortably. For men, liposuction can often be successful at treating gynecomastia, which is an enlargement, or over development of breast tissue. Quite often, cosmetic surgeons will also use liposuction to enhance the results of other procedures.
For one or more of the following reasons, liposuction may be a suitable option to consider:
Excess fat on hips, belly, thighs, neck, chin, arms or chest when diet and exercise routines have been ineffective.
Certain areas appear out of proportion with the rest of your figure.
You have good skin elasticity and sagging skin is not a problem for you.
At or near your desired body weight. Most patients are happy with their overall weight prior to surgery.
Jane Weston, M.D. is a board certified, plastic and reconstructive surgeon, specializing in cosmetic surgery of the breast, face and body, who takes great pride in providing a sense of well-being and confidence in all who seek her expertise, in a most welcoming, warm and comfortable environment. Book your appointment by calling Dr. Weston's Menlo Park office, or you will find more information, and directions through her website. We serve patients from Menlo Park CA, Redwood City CA, Palo Alto CA, Woodside CA, Belmont CA, and Mountain View CA.