Liposuction Palo Alto, CA
Considering Liposuction? Searching for a Liposuction Provider Near You? Call Jane Weston, MD at (650) 457-6291 to Schedule Your Liposuction Consultation. Dr. Jane Weston Specializes in a Wide Variety of Body Contouring Treatments Including Liposuction, Tummy Tuck, Mommy Makeover & More. Our Office Is Located at 1047 El Camino Real, Menlo Park, CA 94025. Serving Menlo Park, Palo Alto, Atherton & the Entire San Francisco Bay Area.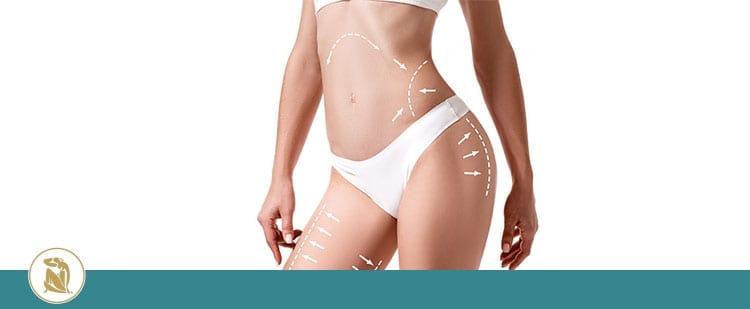 If you have issues with areas of your body where exercise and diet just won't touch, but don't have a serious enough weight issue to qualify for bariatric surgery, you may want to consider liposuction. During this procedure, Dr. Jane Weston – our local Palo Alto, CA cosmetic surgeon – uses a special device that removes fat. Liposuction classifies as a body contouring procedure that can give you the body you always dreamed of. Not to mention, it's a minimally invasive surgery that typically only requires one treatment.
Definition of Liposuction
Liposuction is a procedure that uses a vacuum to remove fat from your body through a thin tube. Dr. Weston can perform it on your waist, chin, abs, stomach, thighs, or hips. She may recommend you undergo another procedure simultaneously to enhance the results, such as a tummy tuck which removes excess skin in the stomach area.
What to Expect During Liposuction
Before you have liposuction, Dr. Weston will educate you on any special precautions you'll need to take before your surgery. This may include stopping any blood thinners a few days prior to your procedure.
On the day of your surgery, Dr. Weston usually gives you a general anesthetic, so you're unconscious during the liposuction procedure. On smaller areas though, she may just give you a local anesthetic to numb the pain rather than put you "under."
Next, Dr. Weston makes a five to six-millimeter incision where she'll insert a small tube known as a cannula. She provides you with a tumescent fluid through the incision, which consists of a local anesthetic to help manage your pain. Additionally, it has adrenaline in order to decrease the size of your blood vessels to reduce bleeding.
Dr. Weston will then place a slightly larger cannula into the incision. The end of the cannula has a vacuum that suctions the fat. Once complete, she stitches the incision where the cannula was placed.
What to Expect After Liposuction
You'll have a bandage placed over the incision that you'll need to change when you're at home. Dr. Weston puts you in a compression garment, which you'll have to wear for approximately three weeks.
More than likely, you'll have pain and bruising for the first two weeks after liposuction. Dr. Weston will prescribe a pain medication to help reduce your discomfort after your procedure.
You must visit Dr. Weston for several follow-ups after the procedure.
Liposuction does provide long-term results. However, you must eat healthy and exercise to maintain your results
Average Cost of Liposuction in Bay Area
Generally, the average cost of liposuction in Palo Alto Bay Area is around $6,000 per area, but the price greatly varies based on where you're having the procedure. This figure includes the cost of the operating room and anesthesia. Typically, insurance doesn't cover any of the expense of liposuction.
Risks of Liposuction
While liposuction is a common procedure, it's still possible you can experience side effects. For instance, you could experience bleeding or have complications from the anesthesia. If you don't get an adequate amount of fluid during the surgery, it's possible you could go into shock. You could develop an infection. Other possible risks of liposuction include the following:
Fat embolism
Instrument burns
Fluid accumulation under the skin
Reaction to lidocaine
Changes in skin sensation
Nerve, muscle, lung, or abdominal damage
Uneven fat removal
Get the body you want in the Palo Alto Bay Area with liposuction provided by Dr. Jane Weston, our expert Palo Alto plastic surgeon. Our office is conveniently located at 1047 El Camino Real, Menlo Park, CA 94025. Book your consultation today by calling (650) 457-6291.