Dysport vs Botox Cosmetic Questions and Answers
Talk to Dr. Jane Weston, MD, FACS, an international leader in plastic surgery, about Botox and Dysport. We are located at 1047 El Camino Real, Menlo Park, CA 94025. Call us now or schedule an appointment online.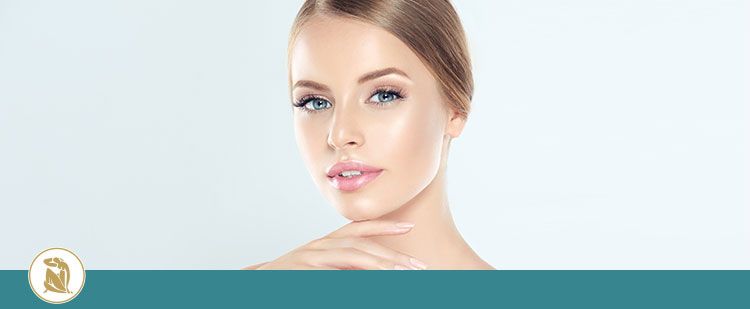 Table of Contents:
Which is stronger: Botox or Dysport?
How many units of Dysport is equivalent to Botox?
How are Botox and Dysport different?
Which is stronger: Botox or Dysport?
Botox and Dysport are similar forms of injectable dermal filler that are used to treat muscle spasms for some types of health conditions. They are more commonly known though for their use in treating and preventing signs of aging such as the appearance of wrinkles and fine lines on the face. Both fillers are injections made up of botulinum toxins, therefore work in similar ways to treat and prevent wrinkles. The difference between the two formulas is found in the potency of the trace proteins they contain which can cause one to be more effective than the other. The difference in potency is a result of how they are manufactured and can also have an impact on how quickly results are realized from treatment and how long those results will last. While the comparative effectiveness of the two treatments is still being studied to know if and how one works better than the other, it is thought that to achieve comparative results between the two, Dysport requires 25 units compared to 10 units of Botox, or a 2.5:1 ratio. Botox has been approved for use in treating horizontal forehead lines, crow's feet and vertical lines between the eyebrows, called glabellar lines. Dysport on the other hand has so far only been approved for treating glabellar lines.
How many units of Dysport is equivalent to Botox?
The exact ratio of Dysport to Botox is still being studied and tested but so far it is thought that 25 units of Dysport produces comparative results to only 10 units of Botox. Dosages for both Botox and Dysport are product specific and are not to be used interchangeably. Both products need to be diluted down to the proper dosage for the particular treatment it is being used for, prior to being injected into the patient's skin. Even though concrete ratios are still needed to know exactly how many units of Dysport are equal to one unit of Botox and vice versa, the one thing that is known for sure is that one unit of Dysport is not equivalent to one unit of Botox. Your dermatologist can help you understand your treatment options, including how many units of either Dysport or Botox you may need for your desired results, when you can expect to see results and how long your results. Based on the number of units required, they can give you a quote for your treatment and you will be able to compare costs. In both cases, the cost is often based on a per unit basis, with Botox being more expensive than Dysport per unit.
How are Botox and Dysport different?
Although Botox and Dysport have many similarities as they are both botulinum toxins that are used as injections to reduce and prevent wrinkles, they do have differences. From a cost perspective, the costs are similar on a per session basis, but Dysport can often end up being less expensive. Both treatments are used to provide patients with temporary relief and treatment of wrinkles that are moderate to severe, with results from Dysport being visible sooner but Botox results potentially lasting longer. Dysport results can appear within a couple days following treatment whereas Botox results take anywhere from a week to a month to fully show the final results following the injection. Both produce temporary results, with Dysport treatment results fading usually around 3 to 4 months following treatment and Botox results lasting up to six months. Their uses are also different, with Dysport only having been approved so far for use to treat glabellar lines, the vertical lines between the eyebrows. Botox on the other hand has been approved for use on these same lines, but also as a treatment for crow's feet and horizontal forehead lines. Dr. Jane Weston is an international leader in plastic surgery, and she is here to educate you on Dysport and Botox treatments. If you are interested in these treatments, then we encourage you to contact Dr. Weston and her team today through our website.
We serve patients from Menlo Park CA, Palo Alto CA, Woodside CA, Belmont CA, Redwood City CA, and Mountain View CA.