Coolsculpting Specialist Questions and Answers
CoolSculpting is a non-invasive and non-surgical treatment that has many benefits. To find out if you are a good candidate for CoolSculpting treatment, reach out to the team at Jane Weston in Menlo Park, CA today to book a consultation appointment.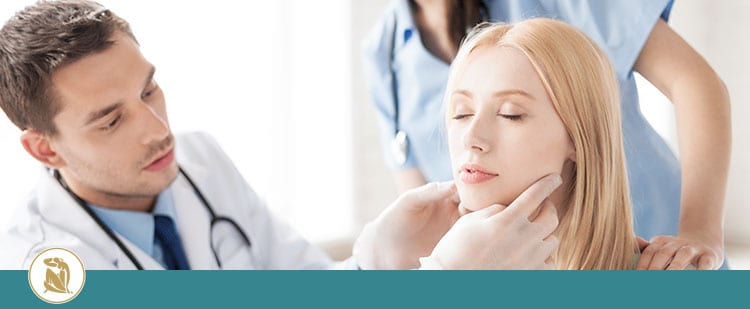 Table of Contents:
What type of doctor does CoolSculpting?
How does CoolSculpting reduce waist size?
How many inches will CoolSculpting take off your waist?
At what age can I benefit from CoolSculpting?
What type of doctor does CoolSculpting?
Much like any type of medical procedure, even a non-invasive, non-surgical treatment, CoolSculpting carries risks and the chance of something going wrong, either during the treatment or post-procedure.
CoolSculpting should only be performed by a certified CoolSculpting practitioner who has received the proper training on the procedure.
This is a cosmetic procedure, so it is more likely to be provided as a service through a dermatologist or plastic surgeon's office due to the nature of the technology.
While the board-certified dermatologist or plastic surgeon may not be the practitioner performing the actual procedure, they should be on hand and readily available should they need to step in.
For the most part, any medical personnel who has been properly trained can perform the CoolSculpting procedure on patients, under the direction and supervision of a dermatologist or plastic surgeon.
Patients should ensure they are checking the office's credentials and certifications prior to seeking CoolSculpting treatments, ensuring that the clinic can also provide information about the procedure itself and potential side effects.
At Jane Weston, our team of specialists is highly knowledgeable about CoolSculpting body contouring and can answer all of your questions and concerns about this effective fat loss treatment.
How does CoolSculpting reduce waist size?
CoolSculpting is a form of body contouring treatment that is used as a method of fat loss through a process known as cryolipolysis, which basically means freezing fat cells.
Through the process of freezing, killing and finally eliminating fat cells, the treated areas of the body will be slimmer and trimmer due to the elimination of the fat cells.
CoolSculpting is not intended as a weight loss treatment for people looking to lose amounts of fat or weight, that may require surgical treatment such as liposuction.
Patients looking to CoolSculpting are using it to get rid of stubborn pockets of fat cells that collect on certain parts of the body. This can include the stomach and sides of the waist, commonly known as love handles.
The elimination of the fat in these areas will cause a decrease in waist size, depending how much extra fat is in the area and how the body responds to the CoolSculpting treatment.
Your certified CoolSculpting practitioner, such as Jane Weston, can let you know what you can realistically expect to see happen to your body as a result of the treatment.
How many inches will CoolSculpting take off your waist?
Every patient will respond to their CoolSculpting treatment differently, depending on the amount of fat they have to lose and how their fat cells respond to the freezing process.
Additionally, the patient's current physical state will determine how much of their waist is made up of fat cells versus muscles, tendons and other tissues that make up the body's composition.
CoolSculpting has been proven to be effective in reducing up to 20-25% of the fat cells in the treated area, but what this means in terms of inches removed from the waist will vary by patient. The elimination of the dead fat cells from the body happens over the course of several months, so patients can expect to see the treated area slimming out as the fat cells die, break down and get expelled.
A certified CoolSculpting practitioner like Jane Weston will work with you on your expectations from the treatment and provide you with an idea of what your realistic results could be.
At what age can I benefit from CoolSculpting?
CoolSculpting is a cosmetic procedure that will require informed consent from the patient having the procedure done.
While there is no set minimum age, it is recommended that patients be over the age of 18 in order for them to provide consent.
Patients under that age could have CoolSculpting done, but it isn't recommended as their body's are still developing.
Otherwise, patients of any age can benefit from the effects of CoolSculpting, provided they are at a healthy weight that is at or close to their goal weight, have a healthy, active lifestyle, and are looking to get rid of stubborn pockets of fat that they aren't able to get rid of through diet or exercise alone.
We serve patients from Menlo Park CA, Redwood City CA, Palo Alto CA, Belmont CA, Woodside CA, and Mountain View CA.