Breast Surgeon in Palo Alto, CA
Looking for a Plastic Surgeon in Palo Alto Area Who Specializes in Breast Augmentation? Look No Further Than Dr. Jane Weston. Dr. Weston Offers a Wide Range of Breast Augmentation Options, Including Saline or Silicone Breast Implants, and Breast Lift. To Learn More About Breast Augmentation Options We Have to Offer, Please Call Us at (650) 457-6291.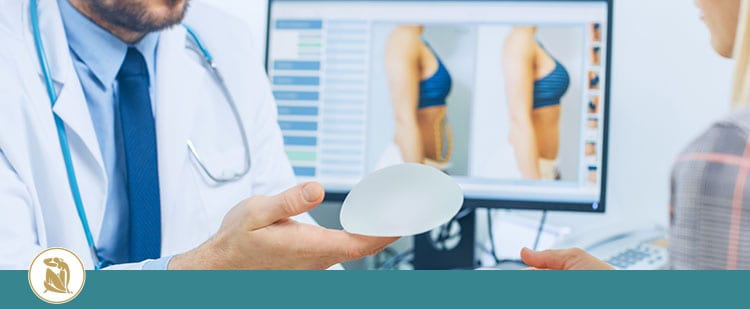 If you've been looking for a quality breast surgeon, then reach out to Jane Weston MD. She is a skilled plastic surgeon who has been helping patients like you for many years now. Dr. Weston specializes in breast augmentation, and can provide you with different augmentation options to suit your particular needs.
If your goal is to enhance your breasts, then Dr. Weston is fully capable of performing a procedure. Or if your goal is to restore your breasts' natural fullness, she can help with that too. Regardless of your needs, if you require a breast surgeon in Palo Alto, CA, Dr. Weston would like to be yours.
Who is Dr. Jane Weston?
Jane S. Weston, MD, FACS is a reconstructive and plastic surgeon in the Palo Alto area who specializes in breast augmentation. She is fully certified by the American Board of Plastic Surgery.
In 1992, Dr. Weston was named the 1992 Woman of Excellence in Health Care by the Northern California Woman magazine. In 2001, she founded Jane Weston MD to help patients like you with their cosmetic needs. Since then, she has gained an excellent reputation in her community. Dr. Weston is fully capable of performing both enhancement and restoration procedures. You have every reason to be confident in her abilities!
What can Dr. Weston do for me?
Dr. Weston can help you with breast enhancements, reductions, or other augmentations. If you have lost some of your breast's natural fullness during pregnancy or breastfeeding, then she can help you. Or perhaps you have lost some of this fullness during exercise and weight loss? The doctor can help with this too. Some of our patients have been through surgery or a mastectomy, and we are grateful for the opportunity to help these patients as well.
You have different options for breast augmentation, like saline or silicone implants. These implants can provide the fullness many patients desire. Other patients appreciate a more natural approach and appearance, and the doctor can accomplish this by taking a bit of fatty tissue from another part of your body and transferring it into your breasts. These methods can increase shape, symmetry, balance, and/or contour, depending on what your goals are.
What can I expect for results after breast augmentation?
You can expect excellent results from Dr. Weston. Any scarring will be concealed and inconspicuous, and it will heal over the course of a year. Results generally last indefinitely, unless you want to modify or remove your implants at some point, or if you experience any issues with your implants, which is rare.
During a consultation with Dr. Weston, we will help you outline your expectations. You will be informed about every aspect of the procedure, from pre-op to post-op and beyond. Don't hesitate for a moment to bring up any questions with Dr. Weston.
How can I get a consultation with Jane Weston MD?
For a quality breast surgeon in Palo Alto CA, reach out to Dr. Weston. Call us at (650) 457-6291 to schedule a consultation with her. During this consultation, Dr. Weston will address all of your questions and concerns, and help you decide which type of procedure is right for you. Dr. Weston looks forward to meeting you and helping you with your cosmetic needs!