Breast Augmentation Palo Alto, CA
Looking for a Board-Certified Plastic Surgeon in Palo Alto, CA Specializing in Breast Augmentation? Look No Further Than Jane Weston, MD. Dr. Weston Offers Offer a Variety of Cosmetic Surgery Procedures Including Breast Enlargement, Breast Reduction, Mommy Makeover, Liposuction, and Many More. Please Call at (650) 457-6291 for a Consultation. We Are Located at 1047 El Camino Real, Menlo Park, CA 94025. Serving Menlo Park, Palo Alto, Atherton & the Entire San Francisco Bay Area.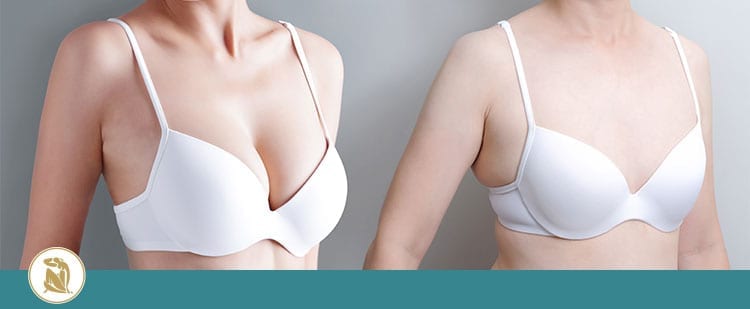 Table of Contents:
What Is Breast Augmentation?
What Are the Benefits of Breast Augmentation?
What Is the Average Cost of Breast Augmentation?
What Type of Breast Implants Are Available?
Am I a Good Candidate for Breast Augmentation?
What Are the Risks of Breast Augmentation?
What Is Breast Augmentation?
Breast augmentation, commonly referred to as a "boob job" is a procedure that enhances the size of a woman's breasts. It consists of you receiving either artificial enhancements or having fat transferred from another part of your body to your breasts. Both procedures can give you the appearance of natural cleavage, and Dr. Weston helps you decide the best solution for you. She explains your options in terms of implant material vs. fat transfer and helps you decide on a size that's suited for your body.
What Are the Benefits of Breast Augmentation?
Breast augmentation classifies as an aesthetic procedure, but it can boost a woman's confidence. While breast augmentation can give you larger breasts if you weren't born with them, it can also restore lost breast volume due to weight loss or pregnancy. It can even give your breasts a rounder shape if they lost their fullness as a result of the aging process. Additionally, breast augmentation can correct issues with asymmetry or replace your natural breasts if you had a mastectomy.
What Is the Average Cost of Breast Augmentation?
In Palo Alto Bay Area, breast augmentation typically costs between $8,000-$15,000. This price varies based on the size and type of implant. Keep in mind, this price doesn't include the expense of the operating room, anesthesia, or any testing.
What Type of Breast Implants Are Available?
You have three main types of implants to choose from: saline, silicone, or gummy bear. On the other hand, you may opt to have a fat transfer procedure.
A saline implant contains sterile salt water. These are the option that feels the least natural. You can, however, opt to have a structured saline implant, which has an inner layer that makes them feel more like natural breast tissue. You may get saline implants as early as 18 years old.
Silicone breast implants have a silicone gel that feels more like natural breasts. If they ever collapse, the silicone won't leak out of the shell, so it isn't as noticeable as it would be if a saline implant collapsed. You can't get silicone implants until you're 22.
Gummy bear breast implants are comprised of a silicone material that's thicker than the silicone traditionally used in silicone implants. Generally, our Palo Alto cosmetic surgeon will need to make an incision that's slightly longer for these implants than if you would have silicone or saline implants.
Am I a Good Candidate for Breast Augmentation?
In order to qualify for breast augmentation, you must be healthy overall, meaning you can't have any serious health problems that could make breast augmentation dangerous. You also can't have breast enhancement if you're pregnant or breastfeeding.
What Are the Risks of Breast Augmentation?
Like with any surgery, you have the risk of infection. It's possible you'll have scarring. You may have complications with the implants themselves. For instance, the implant can shift positions. Both silicone and saline implants can fail. When a saline implant fails, it'll give your breasts an uneven appearance. You might have thinning or shrinking of the skin where you have the implant. Breast pain, inflammation, hematoma, delayed healing, nipple changes, or calcification are possibilities. You may notice the implant hardening. You could have redness on your breasts or experience a rash. Some people have wrinkling or rippling of the skin on their breasts.
Schedule an appointment with Dr. Jane Weston for a breast augmentation consultation by calling (650) 457-6291. She helps women throughout Menlo Park, Atherton, and Palo Alto, CA and the entire Bay Area feel better about their appearance.