Breast Augmentation Menlo Park, CA
Dr. Jane Weston Is an Expert Menlo Park Plastic Surgeon Specializing in Breast Augmentation. To Learn More About Breast Augmentation Options Dr. Weston Has to Offer, Please Call Our Office at (650) 457-6291. We Are Located at 1047 El Camino Real, Menlo Park, CA 94025.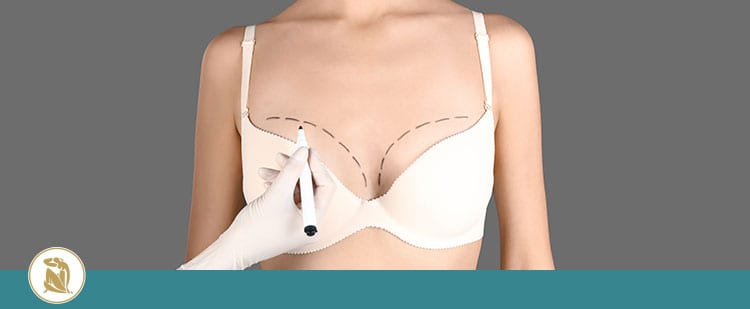 Have you been considering a breast augmentation to either enhance your breasts or restore their fullness? Many of the patients we receive have lost this fullness during pregnancy, breastfeeding, weight loss, surgery, or even just the aging process. Many patients who have received a mastectomy can benefit from a procedure, too.
Dr. Jane Weston MD is our expert Menlo Park plastic surgeon specializing in breast Augmentation. She will sit with you to determine whether an augmentation is right for you, and if you decide it is, then you can be sure you'll be in capable hands.
What are my options for breast augmentation?
Dr. Weston can offer two different methods for augmentation. Implants can provide natural fullness, but so can a simple transfer of fatty tissue from another part of your body. Either method can increase shape and/or symmetry, depending on your needs. It can also improve the balance and contour of your breasts.
Could I be a good candidate for a breast augmentation?
During a consultation, both you and Dr. Weston will determine your candidacy for an augmentation. She will look at your medical history and current health, then ask you about your expectations about augmentation. There are a number of factors involved, so we encourage you to be transparent with the doctor about your health. Finally, the doctor will tell you about the incisions and the rest of the procedure. You will know precisely what to expect prior to the procedure.
The breast enhancement procedure itself is performed on an outpatient basis and under general anesthesia. You will be asleep throughout the procedure, and afterwards, you'll be able to return home. However, for a full day after the procedure, you must be in the company of a responsible adult who can attend to your needs.
How long can I expect recovery to take after a breast augmentation?
There can be some pain during the first few days of recovery, but you will be given prescription medication to mitigate this pain and speed up your recovery. After 4 days, the pain will very likely subside. Until then, you will need some assistance with household tasks and childcare, so we recommend reaching out to a loved one for this assistance. You will also be unable to work for a period of typically 3 to 10 days (depending on your field of work) so please take some time off work prior to your procedure. The doctor will help you determine how much time will be necessary. We also recommend plenty of sleep and recuperation!
After about 2 weeks, you'll be able to return to many of your regular activities. After 4 to 6 weeks, you'll be able to get back to vigorous activities. Throughout the entire post-op period, Dr. Weston will see you for regular appointments and offer her guidance.
What can I expect after the recovery period?
You can expect minimal and inconspicuous scarring that will heal over a year. You can also expect long-lasting and likely permanent results. Most patients who receive breast implants do not experience problems with their implants, so they are able to keep them indefinitely. Dr. Weston will help you determine your expectations during a consultation, and we're sure you'll be satisfied with the results afterwards.
Can I get breast augmentation in Menlo Park, CA?
Dr. Jane Weston offers augmentations for residents in the Menlo Park area and beyond. We welcome you to have a consultation with Dr. Weston, and you can call us at (650) 457-6291 to schedule one. Dr. Weston will happily answer all of your questions so you can feel completely confident about the procedure. We're sure you'll be happy with the results for years to come!