BOTOX® Cosmetic Alternatives Questions and Answers
Are you looking for a safe and effective alternative to Botox near you? Come to Dr. Jane Weston MD to discover what options are available. We provide a number of facial and skin rejuvenation procedures and custom tailor each treatment to fit your individual needs. Call us now for more information.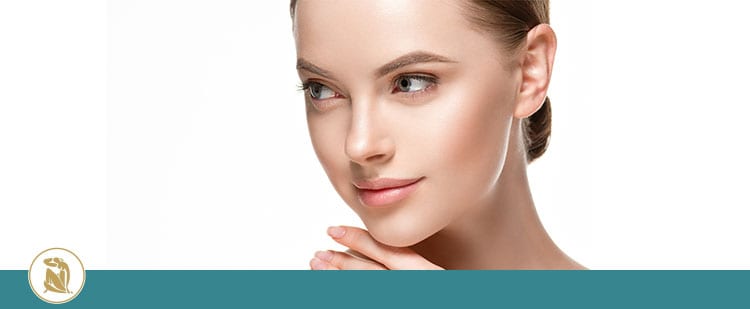 Table of Contents:
What are the alternatives to Botox®?
How can I tighten my skin without Botox®?
How can I get rid of deep forehead wrinkles without Botox®?
The field of cosmetics is ever-expanding, with treatment options growing in number each year as more procedures become approved for the market. Botox quickly became a client favorite, with alternative treatments promptly following in its path. Today, there is a long list of non-surgical cosmetic procedures available, with a number of alternatives to Botox.
What are the alternatives to Botox®?
There are several alternatives to Botox, some of which utilize the botulinum toxin. One of the most common Botox alternatives is Dysport, which also contains the botulinum toxin. The biggest difference between the two is which accessory proteins are present. This could make one treatment more effective than the other for some patients. To achieve the same or similar results that Botox provides, other treatments may also be used, such as skin tightening procedures and face lifts.
How can I tighten my skin without Botox®?
Although Botox is an effective procedure at providing temporary skin tightness, there are several other procedures that can produce similar results, depending on which area of the body is affected. If the abdomen is affected by loose skin, a tummy tuck might be recommended. Although Botox is typically not used to treat the midsection, tummy tucks, or abdominoplasties, provide a rejuvenating tightening effect that injectables cannot. A tummy tuck is a surgical procedure that provides long-lasting skin tightening effects.
A more similar alternative that can be used to treat the same areas as Botox is Dysport, another injectable product made with the botulinum toxin. Dysport was widely used in countries such as the United Kingdom and New Zealand before receiving FDA approval for the United States in 2009. Dysport can noticeably reduce skin looseness for several months when administered to the face. It works the same way as Botox, by temporarily paralyzing the muscles responsible for movement and therefore reducing the appearance of wrinkles caused by these muscle contractions.
How can I get rid of deep forehead wrinkles without Botox®?
There are many effective treatments to reduce the appearance of deep forehead wrinkles, ranging from minimally invasive to surgical procedures. While Botox can provide promising short-term results, there are other procedures that produce more long-term results. These include:
Dermabrasion: Dermabrasion is a surgical skin resurfacing procedure. It improves skin texture by stimulating collagen production. During the procedure, a mechanical device with an abrasive tip is used to remove the top layers of skin. This removes surface irregularities and produces a smoother look and feel to the outer dermis.
Forehead Lift: When dynamic forehead wrinkles stick around even when you are not expressing surprise, worry or another emotion, it may be time to seek a treatment for those telltale signs of aging. While Botox can be effective in reducing the appearance of these lines and creases, the results are not permanent, lasting for a few months. Over time, the active ingredients in Botox may also lose their potency, with those wrinkles becoming more deeply etched. If these signs are present, our board-certified plastic surgeon, Dr. Weston, may recommend a brow lift or forehead lift to provide you with more dramatic, longer-lasting results.
If you or someone you love is looking for a safe, effective Botox alternative, come to Dr. Jane Weston to discover your options today! Our board-certified plastic surgeon is experienced in providing the highest quality care for each patient and custom tailors each procedure to fit your individual needs. Call us today to book an appointment. We look forward to serving you! We serve patients from Menlo Park CA, Palo Alto CA, Woodside CA, Belmont CA, Redwood City CA, and Mountain View CA.