BOTOX® Cosmetic Recovery Q&A
Botox can help turn the clock on time. Look younger and feel more confident today with Botox. Call our team of professionals today at Jane Weston MD in Menlo Park, CA or visit us online to book an appointment.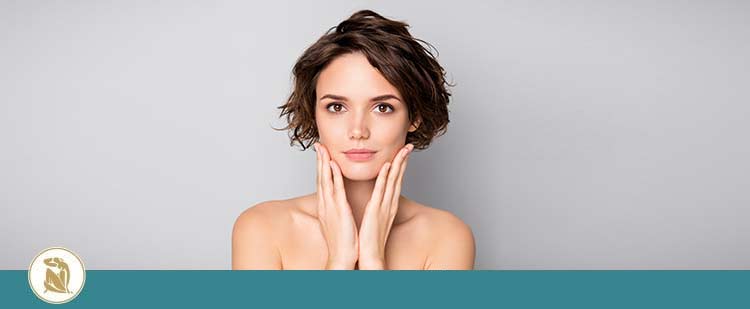 Table of Contents:
How long is the recovery after Botox?
How long does it take for your face to settle after Botox?
Do and don'ts after face Botox?
People throughout history have wanted to find ways to look younger. Botox has been used for decades to improve the look of wrinkles and fine lines on the face. It is primarily used to treat the lines that form between the eyebrows, the wrinkles that form on the forehead, crow's feet, and laugh lines. Botox can help reduce the look of these lines and wrinkles and it can be done with no downtime. It is done with simple injections that are minimally invasive.
How long is the recovery after Botox?
Since Botox is a minimally invasive type of procedure, there is no wound care that is needed after the procedure. There are things that you need to avoid after you have had the injections.  After you have had the treatment, it is recommended that you not lie on your back for 4 hours. Do not scratch the area that has been treated, as that can cause the Botox to possibly spread to areas that you don't want to be affected. Do not apply pressure or heat to the treated area. It is also recommended that you not go to a sauna and avoid exposure to the sun.
You may go back to doing your normal activities after this 4-hour period. You can wear makeup and do any other kind of activities that you normally do.
If you are a person who is prone to bruising, you will need to take additional precautions. After the procedure, place an ice pack on the treated area for about 15 minutes. You can repeat this every 2 to 4 hours after the procedure until you no longer feel any pain.
Also, refrain from strenuous exercise for 2 days after the injection. Exercise increases blood flow to the skin and adds to the risk of bruising.
You may want to take supplements that have anti-bruising properties before and after you have the procedure.
Extra pillows at night can help control the blood flow to the area that has been treated.
You will also want to refrain from using other facial treatments, such as injectables for a few days.
Your dermatologist may have other recommendations for you, such as avoiding blood thinners, some herbal supplements, and alcohol. They can add to any bruising that is present.
How long does it take for your face to settle after Botox?
Botox injections can significantly reduce the appearance of fine lines, creases, and wrinkles on the face. Botox is a muscle-relaxer that restricts the movement of treated muscles for a period of time. The muscles that are targeted are the ones that create frown lines, crow's feet, smile lines, and other wrinkles and lines.
Botox results take a few days to "settle" into place. Some people will see the impact as soon as 3 to 4 days. Most people will begin to see the results in 10 to 14 days. The results from Botox will usually last for about 3 to 4 months. This will depend on the area that has been treated.
Do and don'ts after face Botox?
Here is a shortlist of things to do and not to do after a Botox procedure.
Things to do:
Frown repeatedly – this will help the Botox to be more effective by increasing the penetration in the targeted area. Do this for about an hour right after the treatment. After that hour is up, try to avoid extreme facial expressions for about 12 hours.
Remain upright for the first 4 hours.
You can apply makeup after the injections but apply it very gently.
The don'ts:
Don't rub or massage the injected area.
Avoid sleeping face down the first night.
Don't exercise or do strenuous activity for about 12 hours.
Don't drink excessively for at least 24 hours.
Don't have beauty treatments on your face for 2 weeks. This can cause the Botox to spread to other areas that you do not want to be affected.
Avoid strong sunlight, saunas, and very cold temperatures for the next 2 weeks.
We serve patients from Menlo Park CA, Belmont CA, Woodside CA, Redwood City CA, Palo Alto CA, and Mountain View CA.