Blepharoplasty in Menlo Park, Atherton, & Palo Alto CA
Have You Been Searching for Treatment for Your Eyelids? If so, Then You Can Get Treatment from Jane Weston, MD. She Offers blepharoplasty in Menlo Park, Atherton, and Palo Alto CA. If You Have Droopy Eyelids, Then Dr. Jane Weston Can Help.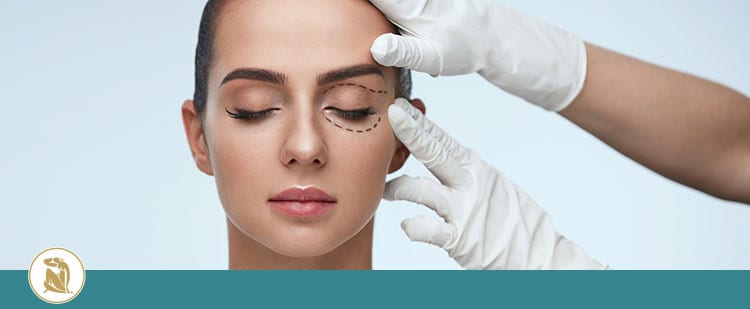 As we age, our eyelids stretch and weaken, and then excess fat gathers above or below them. This causes our upper eyelids to droop, our eyebrows to sag, and bags under our eyes. As a result of all this, we look older, and for some of us, this can be difficult.
Blepharoplasty is a type of surgery that fixes the issues to give us more youthful-looking eyes, and it can even make us look more alert and energetic! For eyelid rejuvenation and blepharoplasty in Menlo Park and the surrounding areas, Jane Weston is the professional you should see.
Why do patients get a blepharoplasty treatment?
Some patients with droopy or sagging eyelids actually suffer from reduced peripheral vision. Other patients have excess skin on the eyelids and bags under their eyes. Many patients just don't enjoy the appearance. For any of these patients, blepharoplasty can be a solution.
The treatment removes excess fat or tissue from the eyelids, which can improve a patient's vision and appearance. Patients can opt for either upper or lower lid blepharoplasty, and for patients who get both, they also benefit from eyes that appear more alert and excited!
Can a blepharoplasty be complementary to other facial treatments?
Yes! Many patients benefit from a blepharoplasty along with other treatments like a brow lift, a face-lift, or skin resurfacing. These treatments together can help to provide a smoother, younger look overall. Depending on your aesthetic goals, we might recommend some of these other treatments in addition to a blepharoplasty. For many patients, the treatments can be performed at the same time!
What can I expect during a blepharoplasty?
The surgery is usually done in an outpatient setting, which means local anesthetic will be applied, and intravenous medication will help you relax.
During the procedure, the surgeon will remove any excess fat or tissue, and then close the cut. These cuts are made along the patient's natural eyelid creases or inside the lids to minimize the appearance of any scarring.
After the procedure, the patient will spend a bit of time in a recovery room, but you'll be able to leave later that day and go home to recuperate. Patients might experience temporary side effects like discomfort or blurred vision, but these side effects go away quickly. Any bruising or swelling will subside within 10 to 14 days. After that, the patient can enjoy the full benefits of the treatment and a younger appearance!
What can I expect for blepharoplasty results?
Many people get amazing results from the procedure. Some of the comments we get from patients are that they have a more rested and youthful appearance, and that they enjoy their appearance more overall.
Most patients are very satisfied with their results. For some patients, some time after the procedure droopy eyelids can occur, but we can treat this at our clinic to help you maintain the results. For many of our patients, results will last a lifetime!
Where can I get a consultation for a blepharoplasty in Menlo Park, Atherton, or Palo Alto CA?
Come see Jane Weston, MD for an easy consultation at her clinic in Menlo Park! During your consultation, we'll discuss your cosmetic goals, your medical history, and whether you are a good candidate for the treatment. We'll address any of your questions or concerns. There are many reasons to be optimistic about your candidacy for treatment, and you can be just as optimistic about the results!
We are conveniently located over at 1047 El Camino Real Menlo Park CA 94025. Our clinic is open regular work hours. You can reach us at (650) 457-6291 to book a consultation, or you can visit our Consultations page to book your consultation there.
Jane Weston and our professionals look forward to speaking with you here at our clinic!