Best Facial Plastic Surgeon Bay Area
Dr. Jane Weston Is a Board-Certified Plastic Surgeon in San Francisco Bay Area Specializing in Cosmetic Surgery of the Face, Breast, and Body. Dr. Weston Offers a Variety of Facial Plastic Surgery Procedures, Such As Facelift, Neck Lift, Eyelid Surgery, Brow Lift, and Chin Surgery. Please Call Us Today at (650) 457-6291 to Schedule a Consultation. Our Office Is Located at 1047 El Camino Real, Menlo Park, CA 94025.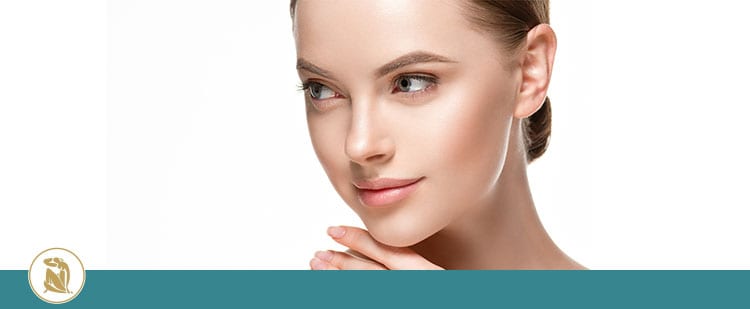 Table of Contents:
Who Is a Facial Plastic Surgeon?
Am I a Good Candidate for Facial Plastic Surgery?
What Facial Surgery Procedures Does Dr. Weston Offer?
Choosing the Best Facial Plastic Surgeon in Bay Area
Your face is the first part of you that others see. When you are self-conscious about your facial appearance, it can negatively impact the ways in which you interact with the world around you. At Jane Weston MD, we offer patients in the San Francisco Bay Area comprehensive facial surgery options that can improve the way you look, as well as the way you feel about yourself.
Who Is a Facial Plastic Surgeon?
While many non-invasive aesthetic procedures including Botox or dermal fillers can be accessed at a wide range of locations, when you require more dramatic results, plastic surgery may be the best option. A facial plastic surgeon can provide patients with access to a wide range of important surgical procedures that can enhance the contours of their face, improve the appearance of aging concerns, and alter parts of their anatomy that cause stress or upset. Some of the most popular facial surgeries include rhinoplasty to reshape the nose, facial implants to improve the contour of chin, cheeks, and lips, otoplasty to reshape the ears, rhytidectomy to tighten skin of the face and neck to address wrinkles, blepharoplasty to improve drooping eyelids, as well as facial reconstruction surgery for patients who have suffered injuries or accidents that have altered their appearance. Dr. Jane Weston is a board-certified facial plastic surgeon with the experience you need in a surgical provider.
Am I a Good Candidate for Facial Plastic Surgery?
If you have found yourself spending time stressing over your facial appearance, facial plastic surgery may be the answer to your concerns. Patients who undergo facial plastic surgery do so for a number of reasons, but the most important part of deciding whether a plastic surgery procedure is right for you is knowing that by doing so, you will be improving your sense of self-esteem and confidence in your daily life. Most patients who undergo plastic surgery will need to be relatively healthy in order to reduce their chances of developing complications during their recovery. At Jane Weston MD, our compassionate staff can discuss your aesthetic concerns with you and help you determine whether plastic surgery is truly the right choice for you. We want you to feel comfortable and confident in your surgical plan, so you can enjoy the benefits of a rejuvenated facial appearance without unnecessary stress.
What Facial Surgery Procedures Does Dr. Weston Offer?
Patients who choose Jane Weston MD for their cosmetic surgery needs will gain access to a comprehensive range of facial surgery procedures. Our goal is to offer every patient the plastic surgery options that are best suited to address their needs. We proudly provide cheek augmentation, eyebrow lifts, chin surgery, facial implants, neck lifts and liposuction, ear surgery, eyelid surgery, cheek augmentation, fat grafting, and facelift. No matter which areas of the face you are interested in addressing, Dr. Weston can offer you the results you are looking for. With more than 3 decades of experience as a board-certified plastic surgeon, Dr. Weston and her exceptional medical staff will help you achieve the revitalized, youthful face you want and deserve.
Choosing the Best Facial Plastic Surgeon in Bay Area
When you are looking for a plastic surgeon to address your aesthetic concerns, you want to make sure you find one with a proven track record who is board-certified by the American Board of Plastic Surgery. Dr. Jane Weston has more than 30 years of experience helping men and women of all ages achieve their best face, so they can approach their daily life without hesitation. At Jane Weston MD, we believe that everyone deserves to look as youthful and radiant on the outside as they feel within, and we have created a compassionate plastic surgery practice where you can access the exceptional procedures you need to do just that.
If you are looking for a facial plastic surgeon in the Bay Area, contact Jane Weston MD to schedule a consultation. We serve patients from Menlo Park, Palo Alto, San Jose, San Francisco, and the entire Bay Area. Dr. Weston offers the best facial plastic surgery procedures and she looks forward to helping you look and feel your best every day. Our office is conveniently located at 1047 El Camino Real, Menlo Park, CA 94025.